Description:
Fillex's water bottling plant are specially designed to fill non-carbonated drink such as still water, flavor water, & wine in any shape 200ml to 2250ml PET bottles or glass bottle with screw caps, pressure caps or crown capping. Monobloc rinser filler capper design.

Fillex expects the opportunity to cooperate with you!
Model(RFC-W)

32-32-8

40-40-10

50-50-12

Capacity(BPH)

15000

18000

22000

Rinsing water Pump Power(KW)

0.37

0.37

0.37

Suitable to Bottle Shape

Round and Square container Bottle diameter: 50-120mm Bottle Height: 160-320mm

Drive Motor

3.92

5.87

7.87

Rinsing Time(s)

1.92

2

2

Drain Time(s)

1.7

1.2

1.2

Water Consumption(T/H)

2

3

3

Compressed air consumption

(m³/min)

0.8

0.8

0.8

Dimension(L*W*H)mm

3550*2650*2700

4700*3320*2700

5900*4150*2700
Detailed pictures: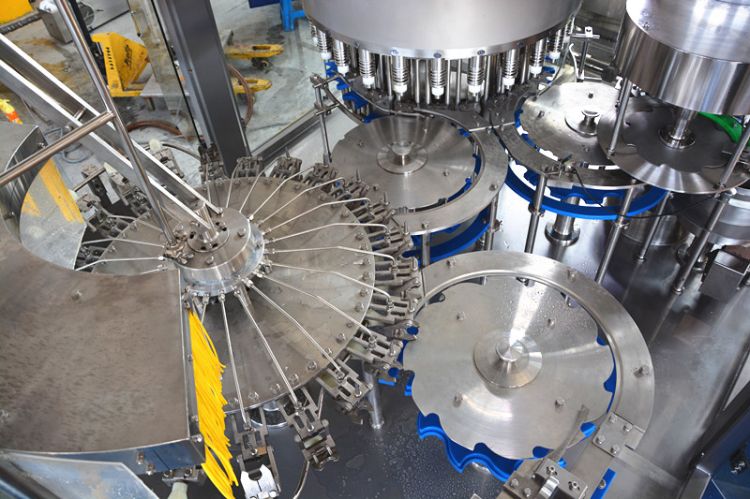 If you do not have the bottle: PET Resin --Injection moulding machine -Botlte blowing machine --PET bottle

If you have the bottle, you can start with this step directly Water treatment system: Raw water--Pump--Silica sand filter--Carbon filter--Water softner--Reverse Osmosis -UV sterilizer-Ozone generator--Finished water tank

Filling&Packing part : Bottle unscrambler--Air conveyor--Washing,filling,capping 3in1 machine--Light checker--Blow dryer--Dater printer--Lableing machine --Packing machine -Stock
Your final product? Your bottle & cap's material & size? Your estimated production rate requirement?Tell us please, our pleasure to serve you.
CHOOSE US !
What we supply to our customer ?

-1- Sincere service & prompt reply.
-2- Project design & consultant & suggestion.
-3- OEM quality assurance.
-4- Provide complete product informations.
-5- Company site verification.
-6- Best after service.
-7- Development and improvement.

Our sales and service system

-1- Receive customer inquiries, give customers complete information.
-2- Provide design drawings and equipment matching scheme.
-3- Make quotations / sales contract / Proforma Invoice.
-4- Ready materials and start production once customer place order.
-5- Productive process by photos reporting.
-6- Finished / Packing / Shipment.
-7- Submit the documents to customer (PI / Packing list / BL)