Vertical machining center is mainly used for high processing sheet metal, disc-type parts, housing parts, molds and other precision, process more complex shape parts, can be completed in one clamping continuous milling, drilling, expanding, reaming, boring, tapping three-dimensional and two-dimensional surface, slope precision machining, machining realization procedures, shortening the production cycle, so that users get good economic returns.
I. Functions and Features Description
The overall layout of the machine 1
VMC850 vertical machining center with vertical frame layout, bed, table, slide, column, headstock are made of resin and other large alloy casting with high strength HT300 inoculation, the two aging treatment to eliminate stress. These large adopt Pro / E and Ansys optimization design to improve rigidity and stability and large machine, the machine effectively suppressed deformation and vibration caused by the cutting force.
2 Machine Tool
Machining center rail several times with aging treatment, the depth of not less than 3mm super audio quenching process by importing rail grinding precision grinding of hard track models: the rail contact surface artificially high precision distribution scraping and scraping, and paste Annex imported Teflon wear-resistant film, shock absorption, good accuracy maintaining a permanent and stable.
3 Motion Systems
X, Y, Z-axis guideways rolling linear guide, static and dynamic friction, high sensitivity, high speed, small vibration, low speed crawling, high positioning accuracy, servo drive, excellent performance, improve the accuracy and precision of the stability of the machine.
X, Y, Z axis servo motor via a flexible coupling with high precision ball screw directly connected to reduce intermediate links, to achieve seamless transmission, feeding flexible, accurate positioning, high transmission accuracy.
Z-axis servo motor with automatic brake function, in case of power failure, can automatically brake will hold the motor shaft, so that it can not rotate, play a security role. Headstock automatic nitrogen balance and smooth operation of the lift smooth, sensitive response to the upper and lower back, no impact, reducing response servo lag, can greatly improve the surface accuracy and surface roughness
4 spindle unit
Spindle unit with Taiwan manufacturers products brands, with high precision and high rigidity. Spindle bearing P4 class bearings, spindle after the entire assembly is completed at a constant temperature, through the balancing correction parameters and running tests, improve the use of the entire spindle life and reliability.
Spindle speed range can be achieved within its variable speed, spindle motor control Built-in encoder can be realized spindle orientation and rigid tapping function.
5 magazine
Use disc magazine mounted on the side of the column, the tool change when the cutter drive and positioned by roller cam mechanism, after the spindle reaches the tool change position by the robot tool changer (ATC) is also complete and send the knife blade, ATC is the roller gear cam mechanism, after preloading enables high-speed noiseless operation, the tool change process quickly and accurately.
6 Cooling System
With a large flow of cooling pump and large capacity tank, fully guaranteed circulation cooled headstock end surface equipped with a cooling nozzle can either be water-cooled air-cooled, and random switching, the cooling process can be controlled by M code or control panel.
7 pneumatic system
Pneumatic FRL can filter impurities in the air and water, to prevent impure gas machine component damage and corrosion. Solenoid-operated valve by PLC program control, to ensure that the spindle loose knife, spindle center blowing, folder knife spindle, spindle air cooling such action can be completed quickly and accurately.
8 Machine Protection
The machine adopts safety standards between protection, both to prevent splashing coolant, and ensure safe operation, appearance and pleasant. Machine guide rails are protective cover to prevent chips and coolant into the interior of the machine, so that guides and ball screws against wear and corrosion.
9 lubrication system
Rail, ball screw adopt centralized automatic oil lubrication, each node is equipped with metered-oil separator, each time quantitative lubrication grease, ensure that all lubrication of the sliding surface evenly, effectively reduce the friction and improve the movement accuracy, and ensure the life of the ball screw and guide rail.
10 Chip System
Iron processing is directly fall on the protective room, protective structure makes the internal ramp iron smoothly slipped into flutes, and then by a screw conveyor to transport the iron crumb small car, practical and simple economy is good.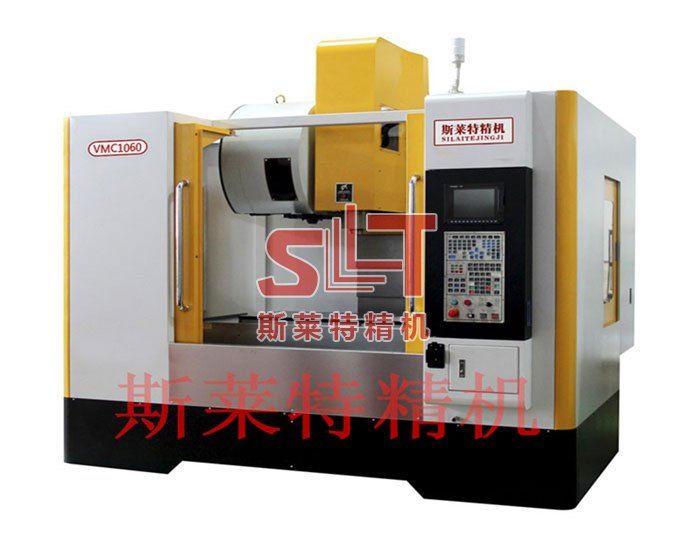 VMC850 / VMC1060 vertical machining center parameters:
Machining Center Model:

VMC850

VMC1060

Table size

1000mmX500mm

1300mmX600mm

T-slot

5-18H8

5-18H8

About travel (X-axis)

800mm

1000mm

Before and after the stroke (Y axis)

500mm

600mm

Vertical stroke (Z axis)

500mm

600mm

Distance spindle center to column guideway

575mm

660mm

Spindle nose to table distance

110-610

180-610

Spindle taper

BT40

BT50

Spindle taper / Rivet

BT40

BT50

Spindle power (basic configuration)

7.5 KW (spindle servo)

11KW (spindle servo)

Maximum speed (basic configuration)

8000rpm

8000rpm

Maximum feed rate

6000mm / min

6000mm / min

Fast moving speed (X / Y / Z)

16000mm / min

16000mm / min

Positioning accuracy (X, Y, Z)

0.015 semi-closed loop machine

0.01 closed loop machine

0.018 semi-closed loop machine

0.012 closed loop machine

Repeat positioning accuracy (X, Y, Z)

0.008 semi-closed loop machine

0.004 closed loop machine

0.01 semi-closed loop machine

Closed loop 0.005 Machine

Length X width X height

2700X2350X2630mm3

3500X3000X2950mm3

Maximum table load weight

500Kg

600Kg

Machine weight

5200Kg

8000Kg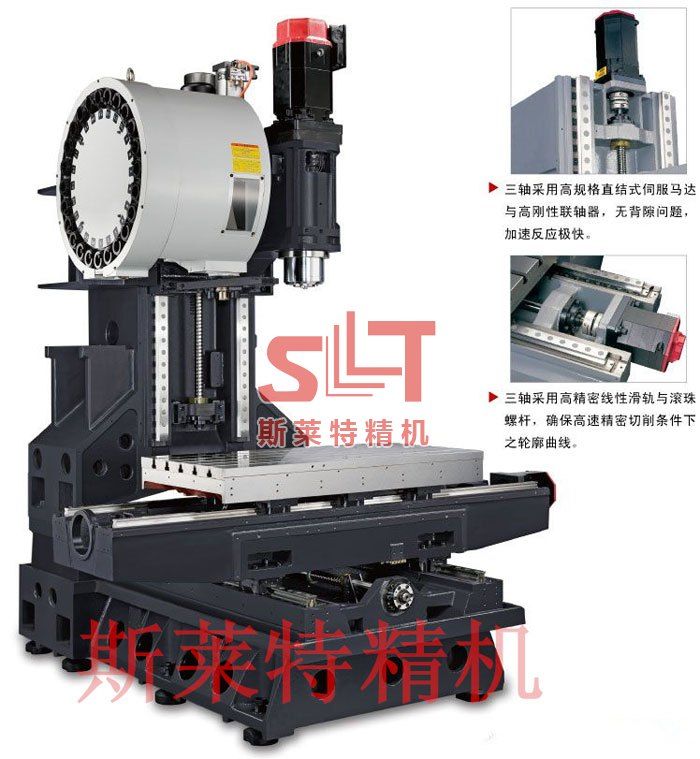 VMC1370 / VMC1580 vertical machining center parameters:
Machining Center Model

VMC1370

VMC1580

Table size

1500mmX700mm

1700mmX800mm

T-slot

5-18H8

5-18H8

About travel (X-axis)

1300mm

1500mm

Before and after the stroke (Y axis)

700mm

800mm

Vertical stroke (Z axis)

700mm

700mm

Distance spindle center to column guideway

800mm

850mm

Spindle nose to table distance

160-860

170-870

Spindle taper

BT50

BT50

Spindle taper / Rivet

BT50

BT50

Spindle power (basic configuration)

15KW (spindle servo)

18.5KW (spindle servo)

Maximum speed (basic configuration)

8000rpm

8000rpm

Maximum feed rate

6000mm / min

6000mm / min

Fast moving speed (X / Y / Z)

16000mm / min

16000mm / min

Positioning accuracy mm (X, Y, Z)

0.025 semi-closed loop machine

0.015 closed loop machine

0.035 semi-closed loop machine

0.018 closed loop machine

Repeat positioning accuracy mm (X, Y, Z)

0.015 semi-closed loop machine

0.008 closed loop machine

0.018 semi-closed loop machine

0.01 closed loop machine

Length X width X height

3900X3200X3000mm3

4300X3300X3500mm3

Maximum table load weight

700Kg

1500Kg

Machine weight

9000Kg

13000Kg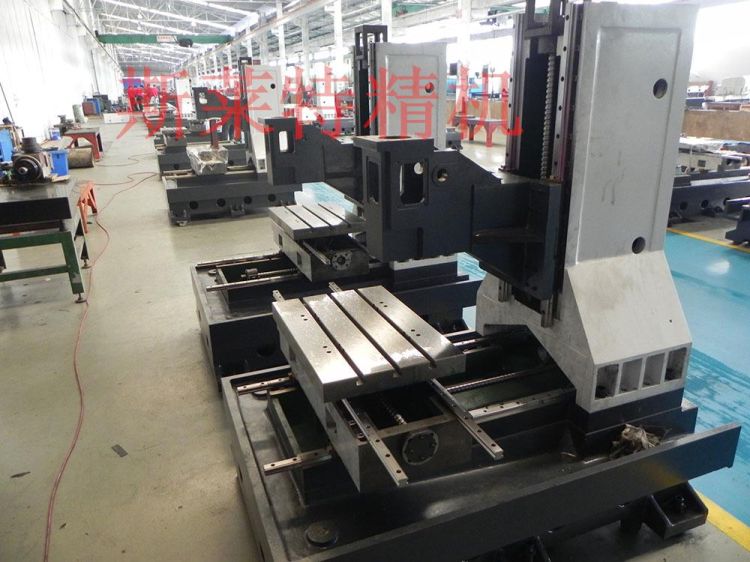 Slater vertical machining center main configuration
| | |
| --- | --- |
| Bed | Bred alloy cast iron, many aging treatment |
| Ball | Taiwan Yintai PMI (double-nut pre-stretching mechanism) |
| The ball screw nut | Taiwan Yintai PMI |
| Ball Bearings | Japan NSK |
| Coupling | Taiwan and Germany joint venture |
| Spindle | Taiwan Simpson 8000RPM |
| Linear Guides | Taiwan on the silver |
| NC system | Beijing KND standard, optional Fanuc, Mitsubishi, Siemens |
| Magazine, tool changer | Taiwan disc magazine, Taiwan fight knife cylinder |
| Guideway | All stainless steel protection |
| servo motor | Yaskawa standard, optional Mitsubishi, Siemens |
| Hand-held remote control unit | import |
| Limit switch | Germany Balluff |
| Communication Interface | Standard RS232 interface |
Standard configuration:
KND / GSK / Central China / Taiwan and other domestic new-generation system
Taiwan high-speed precision spindle brands / disc magazine
Intime ball screw / silver linear guide /
Headstock nitrogen balance / full enclosed protection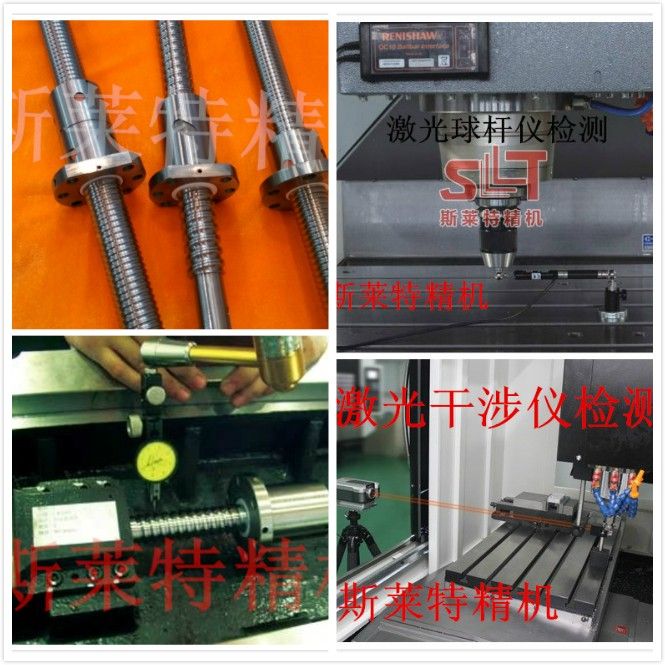 Select Configuration:
Optional fifth axis fourth axis machine
Spindle coolant / coolant through spindle /
Germany Switzerland imports of high-speed high-precision electric spindle
German ball screw / linear guide / Flat steel rails
Fanuc / Mitsubishi / Siemens / Heidenhain / systems
European and American imports CNC system HEIDENHAIN encoders feature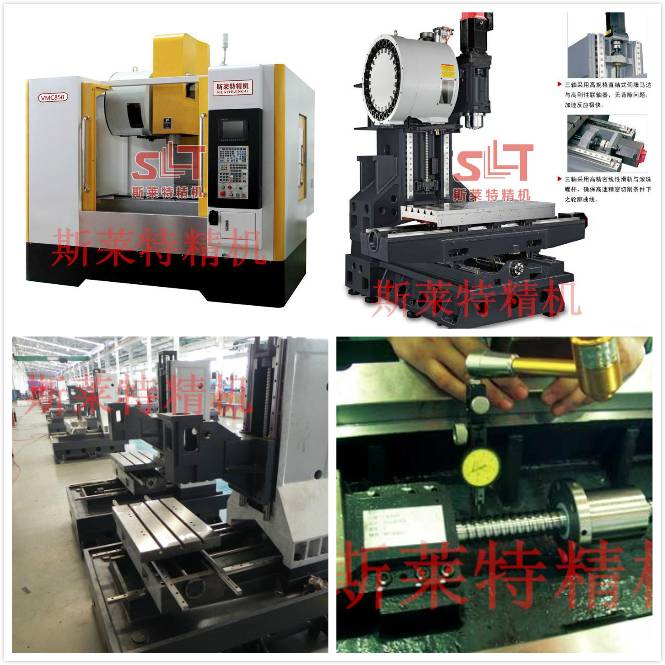 Machining center parameters, characteristics of machining centers, machining centers-ray machine, machining center imports, how much of a machining center, the fourth axis machining center price, type machining centers, machining centers price, vertical machining center parameters, vertical machining centers Features vertical machining center ray machine, vertical machining center imports, how much vertical machining center, one Taiwan, the fourth axis vertical machining center prices, vertical machining center model, vertical machining centers price, offer CNC machining centers, CNC parameter processing center, CNC machining centers features light machine CNC machining centers, CNC machining center price fourth axis CNC machining center models, CNC machining center price