Ordinary horizontal boring and milling products with strong rigidity, high precision and processing efficiency, good stability, horizontal stroke length, carrying capacity, heavy cutting, etc., especially suitable for larger planes boring, milling and larger box part and finishing holes in addition can be drilling, boring, expanding, reaming, you can also use a variety of attachments, milling, Luo Wen and other processing.
• The horizontal boring and milling machine to the same specifications into high rigidity enhanced boring machine for heavy cutting, machine tools ministries are rectangular guide and a depth of hardened rigid, deputy import rail laminating, good precision scraping, stability and accuracy.
• Equipped with fixed or removable flat rotating disk, can process a larger size holes and flat. In addition can be boring, expanding, reaming, it can also use a variety of attachments, milling, thread and other processing.
• Can be equipped with digital scale device, the reading accuracy of 0.01mm, positioning accuracy 0.02mm.
Boring Overview: mainly used boring tool for pre-existing holes workpiece boring machine generally, boring tool rotation-based movement, boring tool or workpiece movement of the feed movement is mainly used for high-precision machining hole or once. positioning a plurality of holes to complete the finishing, in addition can also be engaged in the processing and other processing surface finishing hole related to use different tools and accessories can also be drilling, milling, cutting its machining accuracy and surface quality than drilling. boring machine is the main equipment for processing large box parts. thread and machining cylindrical and face and so on.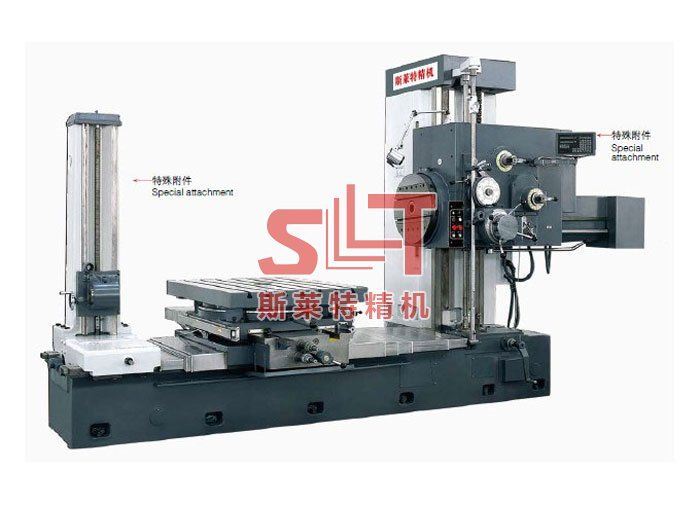 T611 boring machine parameters are as follows:
| | | |
| --- | --- | --- |
| The main technical parameters | Units | TX611 |
| Table size | mm | 1320*1010 |
| Table travel portrait / landscape | mm | 1100*850 |
| Table T-slot number / width / spacing | mm | 7-22-125 |
| Headstock vertical travel | mm | 900 |
| Table load | kg | 2500 |
| Spindle diameter | mm | 110 |
| Boring spindle axial travel | mm | 550 |
| Flat rotating disc turret Radial travel | mm | 160 |
| Maximum drilling diameter | mm | 50 |
| Boring spindle taper bore | | MT6 |
| Spindle speed range | rpm | 12-950 |
| Flat rotating disk speed range | rpm | 4-160 |
| Spindle motor power | kW | 6.5/8 |
| Fast motor power | kW | 3 |
| Headstock movements, rapid traverse table | m / min | 1.8 |
| Machine weight | KG | 12000 |
| Dimensions | mm | 5030*2300*2760 |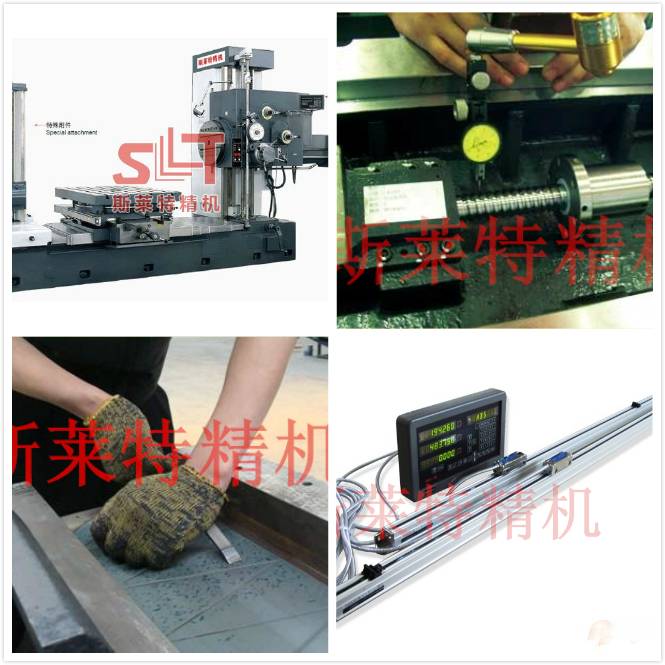 T611 Boring, in the Czech Republic T611 Boring. T611 Boring parameters, boring model, boring and milling machine models, CNC boring and milling machines, horizontal boring machines, horizontal boring machine type, horizontal boring and milling machine models, ordinary boring and milling machine. TK611 CNC boring machine, CNC boring machine, CNC boring prices, CNC boring programming, CNC boring machine manufacturers, precision CNC boring machine, horizontal boring and milling machine, CNC milling machine