ZK5150 CNC vertical drilling machine characteristics and uses: This series CNC vertical drilling to be completed by drilling, expanding, reaming, countersinking, tapping and other processes for small and medium plates, disc type, housing etc. and mold complex parts batch processing .
CNC vertical drilling machine parts are made of high strength resin base alloy castings, after several aging treatment to eliminate stress, the whole body with high stability and high stiffness. After the work surface and guide surface super audio quenching by import rail grinder precision grinding, the contact surface with the guide rail by artificial precision scraping and scraping, to maintain the accuracy is excellent.
Cross-shaped table, XY axis high-precision ball screw drive driven by a servo motor spindle Z-axis feed uses high-power servo motor rack drive by the NC system control, powerful cutting feed.
Spindle with high rigidity wear resistant alloy structural steel, quenched and tempered hardened spindle after carburizing, hardening depth by spindle sleeve surface nitriding treatment, significantly increased geometric accuracy and radial stiffness of the spindle.
Table movement using high-precision ball screw drive, with the rail contact surface attached to Germany polytetrafluoroethylene resistant film (plastic coated rails have a low coefficient of friction, friction is only one-third of the steel rail, smooth feeding no crawling, high sensitivity, and support to meet the micro-feed and compensation requirements), lightweight kept sliding under heavy load, the shift smooth, accurate positioning. the Z-axis CNC vertical drilling machine automatic zeroing, automatic tool compensation function.
CNC vertical drilling machine has the following characteristics:
1. Basic parts are made of high-strength cast iron alloy resin HT300, and by the effectiveness of treatment to ensure the stability of accuracy;
2. XY axes rectangular sliding rail access, hardened grinding guide rail and laminating mate, the entire machine tool carrying capacity, good shock absorption.
3. XY axis high-precision ball screw, lead screw and servo motor with flexible coupling directly connected, ensure that the machine positioning accuracy.
4. Feed automatic lubrication pump lubrication, main drive pump forced lubrication;
5. The headstock has sufficient power and a wide speed range.
6. spindle feed torque, enabling mobility, manual feed conversion.
7. The spindle head can be manually lift to increase the spatial extent of the workpiece machining.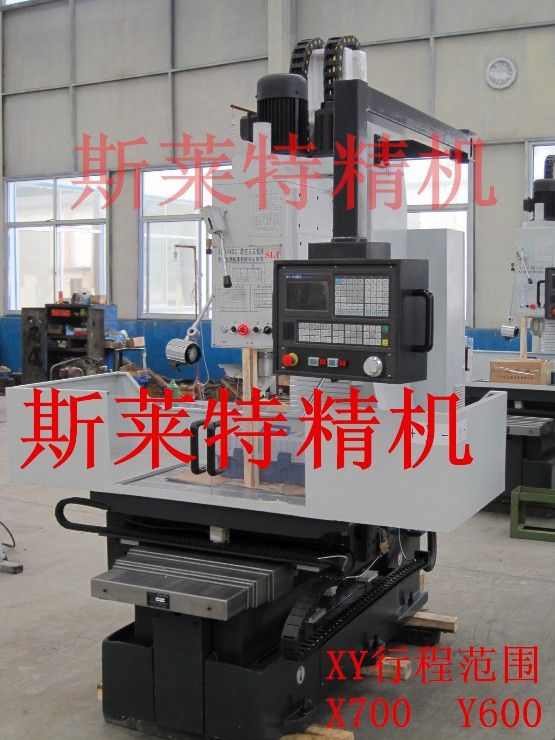 ZK5150 CNC Vertical Drilling Machine (three models)
Table size Dimensions mm XY: 850X600 / 1100X600 / 1650X800
Table machining stroke mm XY: 700X600 / 1000X600 / 1500X800
Spindle stroke range mm Z: 250
Headstock travel (manual) mm460
Maximum drilling diameter φ50
T-slot width width mm 18 * 3 *
Spindle taper 5 #
Spindle speed / stages 31.5-1400 / 12
Main motor power 4KW
Spindle nose to table distance 65-665mm
Spindle axis to column guideway surface distance 600 / 800mm
Fast moving speed of X / Y / Z m: / X: 15 / Y: 15 / Z: 5 米
NC system CNC: KND KND / GSK
CNC Spindle maximum torque 350N.m
The maximum feed force 16000N
Positioning accuracy of ± 0.015mm
Repeat positioning accuracy ± 0.008mm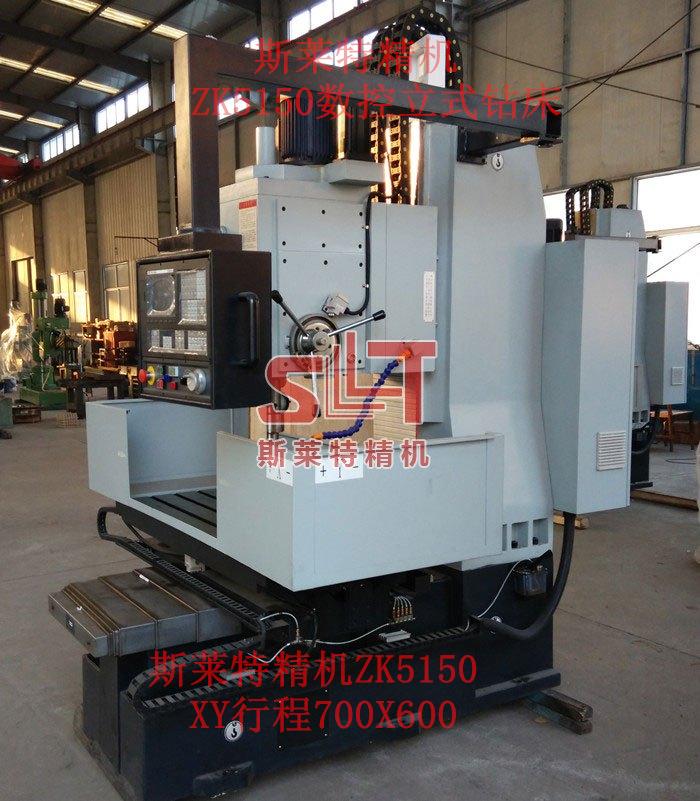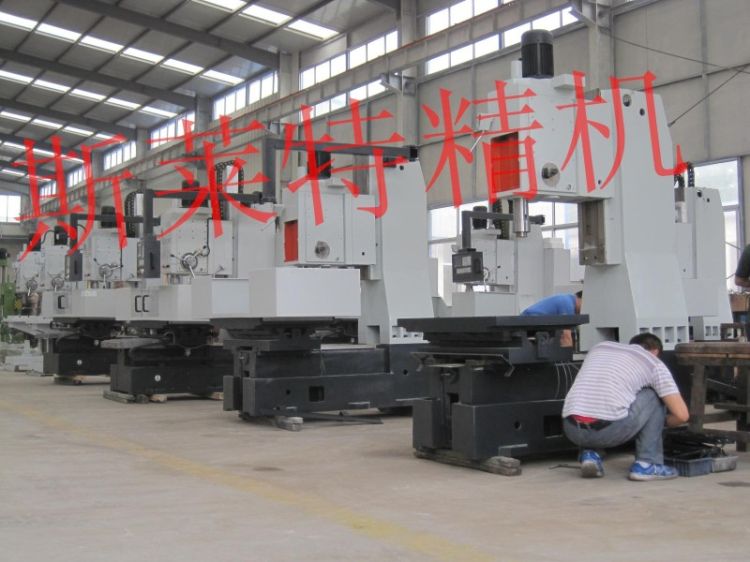 CNC drilling machine, CNC drilling quotes, CNC drilling machine manufacturers, CNC drilling model, precision CNC drilling machine, CNC drilling machine price, CNC vertical drilling machine, CNC vertical drilling machine, CNC vertical drilling program, CNC vertical drilling machine features CNC vertical drilling quotes CNC vertical drilling machine manufacturers, CNC vertical drilling machine model, precision CNC vertical drilling machine, CNC vertical drilling machine price